A Choreographer's Tale (Part 3)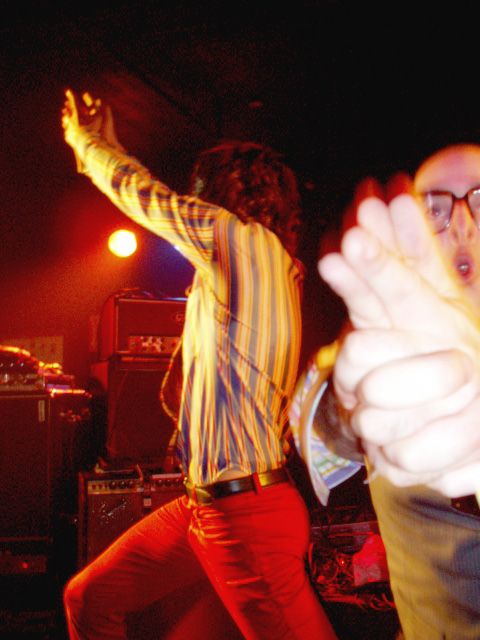 Photo courtesy of Lisa Young
OK Go has spent the last few weeks creating and perfecting a new end-of-set dance, which they created with the help of an internationally known choreographer. We've asked her to share her experiences with you...
Tuesday.
Yesterday's work had been to pay brooding homage to Rhythm Nation, the ruthlessness of technology, and the dark face of military prowess everywhere. But from that forlorn moonscape, the Men were now borne aloft to ride a vector of freedom and rebirth, gathering momentum in the frolicsome Greek Wedding/Mariachi sequence and culminating in the menstrual birth-blossoming of Tim. Oh, the jubilation of it! Yet the merriment is short-lived. Sadly, every cherry has a stone for a heart, and, as the Earth spins, we plummet, spiraling angrily into the Westside Story Cluster, the Disco Fault Line, and Toss-The-Tim, an uncharted, bare-back DanceRide through every man's struggle with the blind-folding of youthful innocence and the harsh realities of tooth decay.
I was just getting started! I had spent hours with my Jane Fonda gorilla meditation the night before, and I had so much LoveKnowledge to share! So many lush spiritual campagnas to explore! But the boys were spent. I could see it in their twisted limbs and haunted eyes. Tomorrow is another day, I told myself, as they rested like kittens by the fire.
--Trish